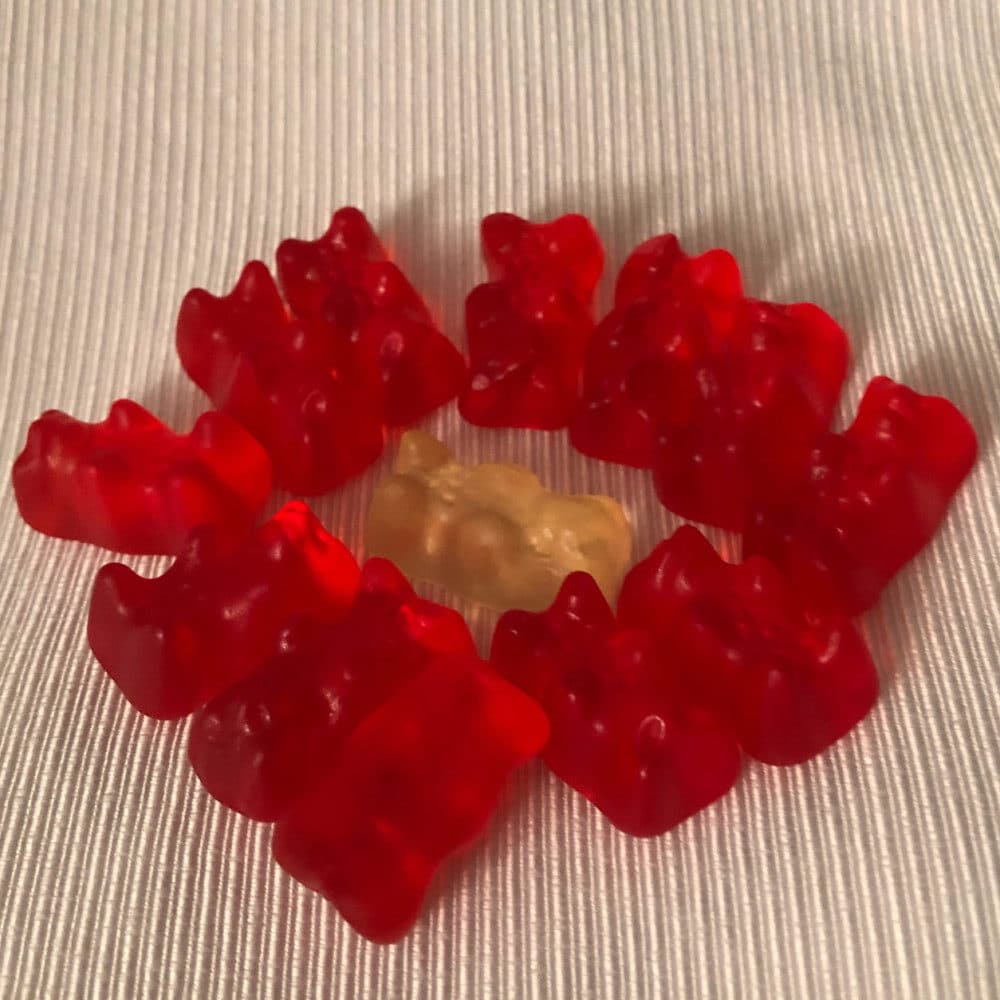 5 Times: Client Adoration Edition
5 times a client has shown his adoration in a unique & wonderful way.
Clients have done so many meaningful things to make me smile during my time as an escort. These are a few that come to mind & I will share more soon. 🙂
1. Threw a gummy bear orgy.
A long time and much-adored client booked a duo dinner date with Tonja Wallace and me. We adjourned to the room after our meal to find he had arranged gummy bears on the beds (yes, beds plural) in various coital configurations. She and I burst into laughter! He was clearly proud of himself, and remarked that he knew we loved orgies and wanted to organize one for us …. but hadn't quite known where to begin. It wasn't long before we were entangled laughing, kissing and touching 
2. Bought an original Dali.
I was finally able to stage a post-2020 reunion with a client of ten years, and he began to hint at a prolific gift in the weeks leading up to our Vegas FMTY. His excitement was palpable, and my interest was more than piqued. Unable to contain his excitement any longer, he texted one evening to inform me that he had bought an original piece of art by my favorite artist. I smiled so brightly as he talked about how he spent spent years looking for the perfect Dali, and that he finally found it in The Art of Love: a scene in which a man holds the hem of a red headed woman's gown as she strides across the world. I still need to frame it and hang it in my incall. 🙂
3. Gave me a crate of sunscreen and 5 pairs of sunglasses.
I was traveling back and forth between Chicago and LA for a while so a darling client presented me with a crate of broad-spectrum SPF 30 and five pairs of sunglasses. I'd experienced a run-in with a stage 0 melanoma the year prior and he wanted to ensure that I remained safe in such a sunny place. He and I had also traveled together extensively enough that he was aware of my propensity for losing sunglasses. It was so sweet, and I think of him and smile every time I apply my SPF 30! (Oh. Can you guess what befell every single pair of glasses? lol)
4. "Snuck" me into Riot Fest.
Okay. So my nonconformist mega-suit of a client didn't exactly sneak me in, but he did gift me with a VIP all weekend pass for the express purpose of being able to watch me from a (near) far as he enjoyed downtime with his employees. He had also purchased tickets for every single person who worked for him, and by bringing me into their orbit, he brought me deliciously (or dangerously, depending on how you look at it) close to his real life. I am by no means a punk rocker, but am adorned in tattoos, and he and I initially bonded over our shared love of music. For him to weave me into his non-clandestine life was such a meaningful experience.
5. Paying me to go on a vacation by myself.
A man with whom I've spent endless amounts of time over the year wants to give me the gift of solitude, self care and scenery. I have literally been directed to pick a place in which I'd like to vacation, provide him a date / timeframe, and leave the planning up to him. He is going to compensate me as if we are traveling together, cover all expenses, and then send me off on my own for a few days. He knows how much I like my "me time" and wants me to be able to read, sunbathe, eat, breathe and enjoy life away from bustling Chicago for a bit!